Le Z-wave dans les boitiers multimédia Dune HD ? C'est en tout cas ce qui a été annoncé hier à l'IFA qui se tient en ce moment à Berlin.
On peut voir mention du Zwave en effet sur le modèle DUNE HD Connect, qui se veut être l'un des lecteurs multimédia les plus compacts du marché, puisqu'il tient dans une "clé" HDMI: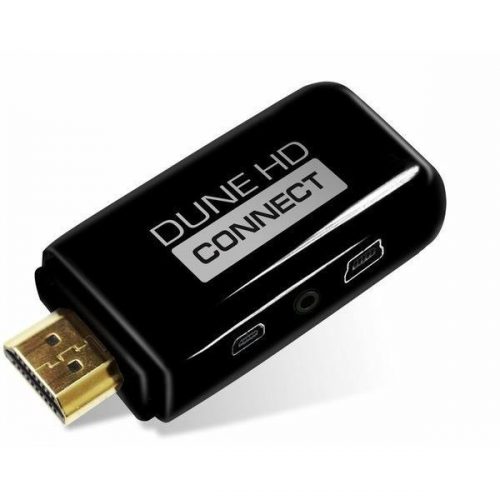 Les lecteurs Dune HD sont parmi les plus performants qu'on puisse trouver, avec une très belle interface acceptant différents skins, et une puce capable de décoder de la HD 1080 sans aucun soucis. Le DUNE HD Connect ne fera pas exception à la règle.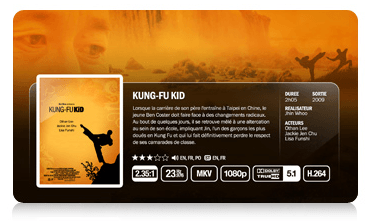 Ce qui est impressionnant, c'est de retrouver tout cela dans un boitier gros comme une clé Usb, qui vient se brancher directement au port HDMI de la TV. Et pourtant, cette "clé", en plus du décodage vidéo, accueille le wifi, le bluetooth, et le Z-Wave. On n'en sait pas plus pour le moment concernant les fonctions liées au Zwave, mais je surveillerai cela de près…
World's smallest Full HD media playerin the format of HDMI dongle with built-in Wi-Fi,Bluetooth and Z-Wave option. The amazing new Dune HD Connect sets a new standard in compact size, lowcost and network connectivity.Featuring Full HD 1080p support and built-in Wi-Fi,Bluetooth and Z-Wave option, the Dune HD Connect is unique in the retail market.Additionally the Dune HD Portal offers hundreds of premium content sources. With itscompact form factor, low price point and uncompromising performance the Dune HDConnect is sure to excite your retail customers looking for value and performance theycan afford.
En tout cas, selon le prix auquel sortira ce lecteur, car il est annoncé "low price", il pourrait bien devenir un best of dans le domaine… À suivre !